ACL Surgery Recovery
June 2, 2017
It's been one month since I had ACL surgery, a surgical graft replacement of the anterior cruciate ligament. (If you're new to my blog, read about how I tore my ACL here.) Although I have several months of hard work ahead, having the first month behind me is a huge relief. I was fortunate enough to have an extremely experienced surgeon and the procedure went very well. However, the first five days after surgery were far from pleasant. Nothing could have prepared me for the amount of pain and lack of sleep. The trauma from surgery left my whole leg swollen and bruised from thigh to heel. Despite the pain level and discomfort, I was instructed to walk with crutches (50% weight-bearing) and begin physical therapy the very next day. My doctor used a patellar tendon graft which made bending especially painful near the incision on the front of the knee. The first week required tons of rest, elevation, ice and positive thoughts. Not being able to do simple every day tasks like showering and cooking was difficult and really frustrating. I am so incredibly grateful for my mom for taking amazing care of me (even during grumpy moments). Changing my ice cooler, doing laundry and preparing my clean meals so I'd stay on track – she made everything possible.
By weeks two and three I was able to see some light at the end of the tunnel. I was able to return to work, go out to dinner with friends and even drive (no more Uber!). Therapy sessions started to become less painful and more hopeful. Between the sessions at therapy and practicing exercises on my own, it's clear that post operative rehabilitation is key. I'm focusing on full extension, flexion and gaining back my quadriceps after severe atrophy. Having to relearn how to properly move my leg has been mentally and physically challenging, but having patience is a must. I notice small amounts of progress with each day and should soon be able to ditch my crutches. Looking forward to being fully recovered and getting back to my normal workouts. Until then I'll be working hard on my knee exercises, upper body workouts and keeping a clean diet.
"A minor setback paves the way for a major comeback."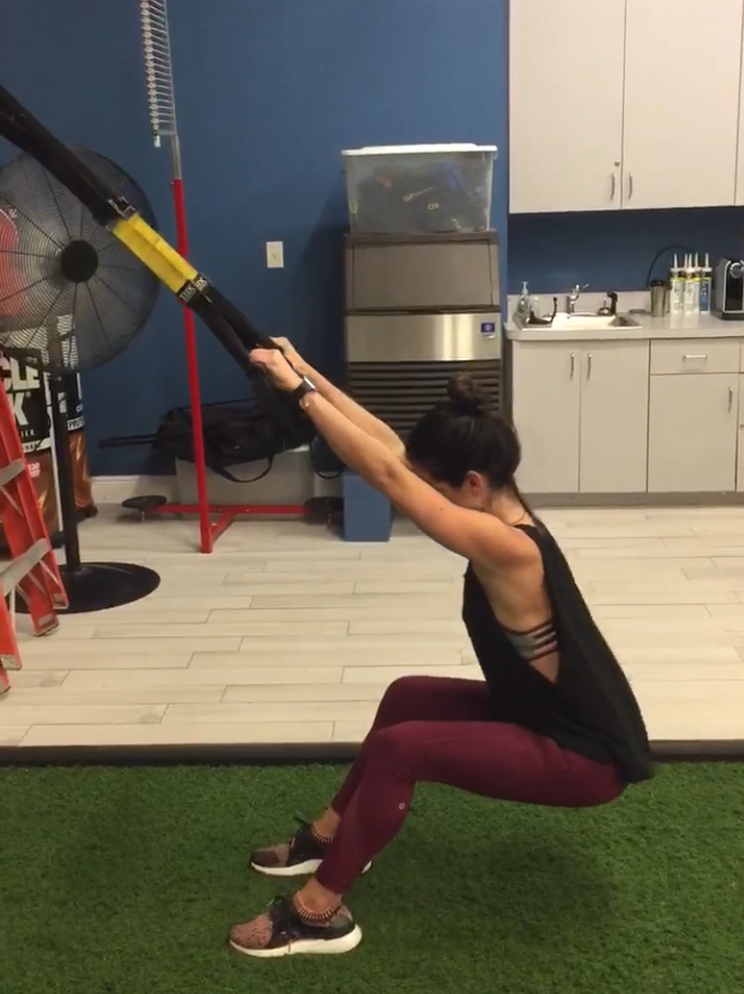 Follow my daily Instagram stories to see some of my rehab exercises.
♡ Happy Friday!