Feliz Cinco De Mayo
May 5, 2016
To some people, Cinco De Mayo commemorates the Mexican victory over the French forces. But for most people here in the US it's the day where people of all ethnicities put on their sombreros and hit the nearest bar for tacos, burritos and mucho tequila. For me, Mexican food is not something I take lightly – it is hands-down my favorite type of food. But it wasn't until my trip to Mexico in 2015 where I really learned about authentic Mexican dishes and how they were much different from what I was used to. In Mexico, a simple taco exploded with flavor and all the salsas were made daily with fresh ingredients. Here in South Florida, Mexican food often means an overdose of cheese, salt, sour cream and not enough flavor. I am constantly inspired to make my own delicious (and CLEANER) dishes and always trying to find ways to replicate what I ate during that beautiful time spent in Mexico. Check out this simple recipe for shredded chicken tacos and guacamole below.
Shredded Chicken Ingredients:
4 chicken breasts
5 garlic cloves, minced
1/2 cup salsa (I used organic Que Pasa)
1 tablespoon chili powder
1 to 2 tablespoons chopped chipotle chilis
Salt and pepper
Directions:
In slow cooker, combine chicken, salsa, chilies, chili powder, garlic, pinch of salt and teaspoon of pepper. Cover, cook on low for six hours.
Transfer chicken to a serving bowl and shred with two forks, moisten with cooking juices.
Guacamole Ingredients:
4 ripe avocados
1 or 2 limes
1/2 red or white chopped onion
4 minced garlic cloves
1/2 teaspoon cayenne pepper
1/2 tomato
2 tablespoons chopped cilantro (leaves and stems)
1/2 jalapeño, finely chopped and seeded
Directions:
Cut avocados in half around the pit, then scoop flesh out into a mixing bowl. Add lime juice and mash avocado leaving a few chunks.
Add all other ingredients. Serve immediately.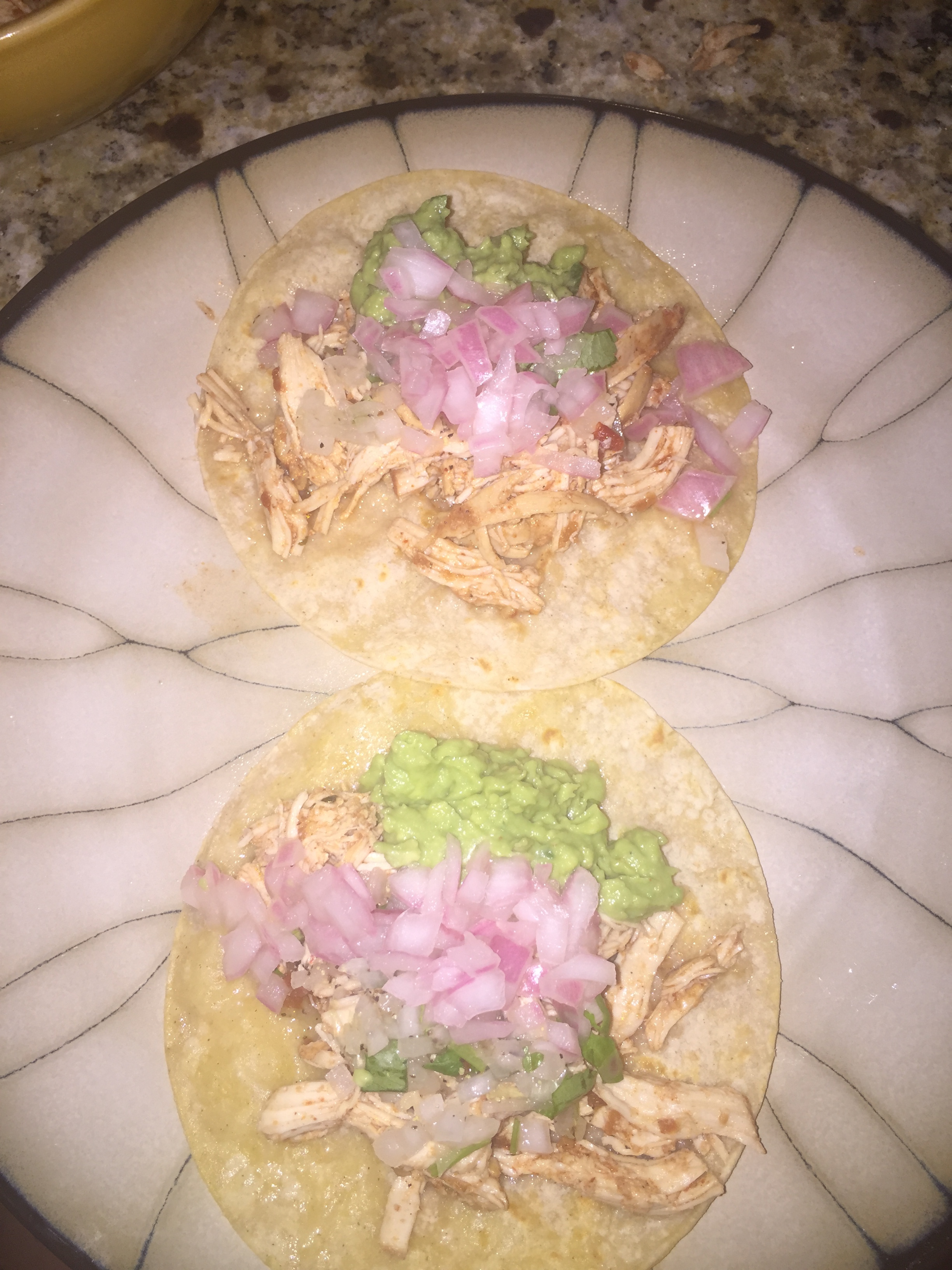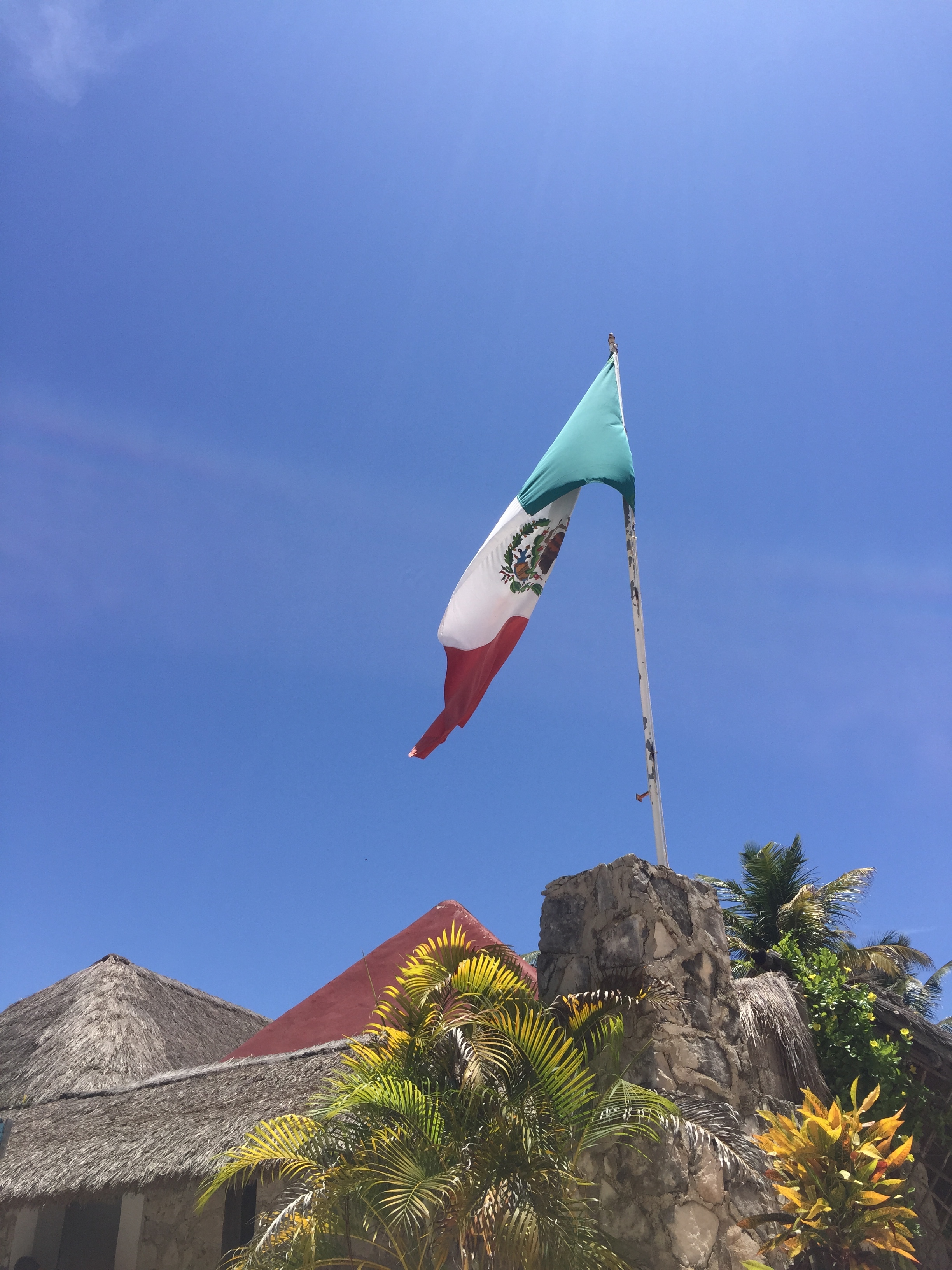 This time, I used organic taco shells and skipped the chips for the guacamole. Carb conscious? Throw all ingredients over lettuce and turn it into a yummy taco salad.
Salud, amigos!